Other Tools
Umg Dental
Umg Model Implant Training Model Upper-Lower Jaw - UM-Z4
Product SKU : UM-Z4
Regular price
Sale price
$96.00
Unit price
per
Sale
Sold out
Product Information
Umg Model Implant Training Model Upper-Lower Jaw - UM-Z4
UM-Z4 is an oral implant model with part of the gums, including the upper and lower jaw parts.
As a professional wholesale dental supply company, we provide types of dental implant models, such as UM-Z1 Implant Model for Doctor-patient Communication Use,UM-Z2 Implant Practice Model, etc.
name            Implant practice jaw model
Application     Medical School
Usage          Patients Care Demonstration
Function       Demostration

Feature of UM Z4 Implant Model
1- upper jaw with attached and removable gingiva for flap and drilling practice;
2- The base is made of resin and the posterior practice area is made of bone-like material;
3- Wide posterior area is designed for basic implant practice.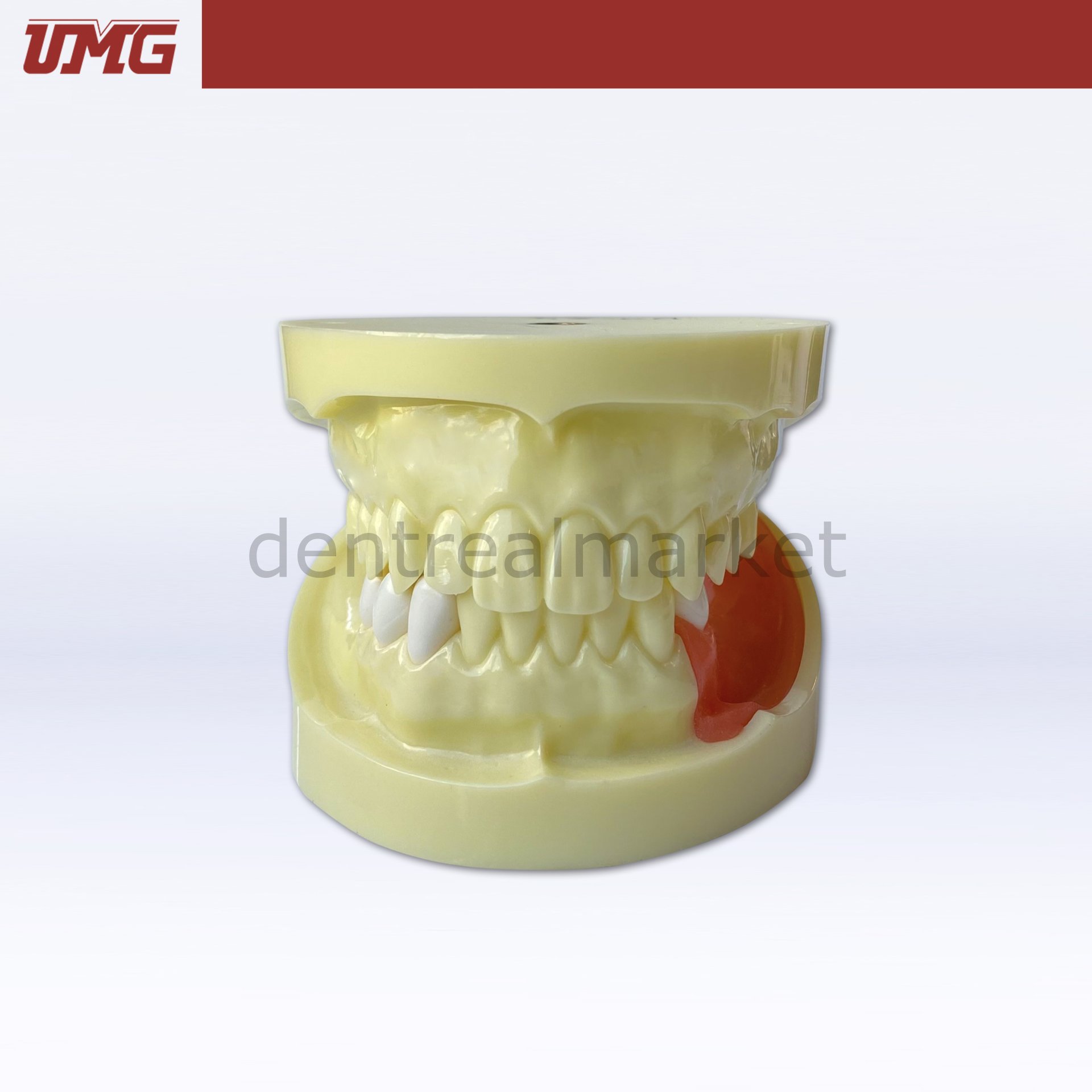 Frequently Asked Questions
Which cargo company do you send the products with?

Your products are sent with the National Postal Service as DAP (customs fees, if any, belong to the buyer)
How long does it take for the product I purchased to be delivered?

Delivery time varies from country to country. It can be delivered between 10 and 40 days.
Can you send my products with fast shipping?

Yes, if you want, you can contact us and request your products with fast shipping.This service is subject to an extra charge.
Can I buy bulk products? Can you make a discount?

If you let us know the product you are interested in and how many you want to buy, we can give you special prices.
Will I have to pay customs duty?

Our cargo shipments are in the form of DAP. These shipments may be subject to customs duty in your country. Please consult a customs official.
Can you send my cargo as DDP (all taxes paid)?

Yes we can send. Please contact us when you want a shipment in this way. These types of shipments are sent with fast shipping and will reach you within 5 to 10 business days.
Can I buy wholesale products?

Yes, you can buy wholesale products at affordable prices. You can contact us for this. Email: info@dentreal.com or Phone: +90 543 456 2614