Air Turbine Handpiece
W&H Dental
TK-94-L Synea Vision Turbine - LED+ Optic Ring
Product SKU : WH.30016000
Regular price
Sale price
$900.00
Unit price
per
Sale
Sold out
Product Information
Discover the Synea Vision line. Your advantages at a glance:
 
100% shadowless illumination of the treatment site with the 5-outlet LED+ optic ring (models for Roto Quick connection only)
Optimum cooling of the treatment site with 5-hole spray
Four head sizes for every application case
Scratch-resistant surface improves aesthetics even more – and extends their life
Fatigue-free work
Optimum service life and unexpected quietness during operation with ceramic ball bearings
Thermo washer disinfectable sterilisable
LED+,
5-hole spray,
Head size Ø 9 mm,
12 W, 430,000 rpm,
FG burs Ø 1.6 mm for bur lengths up to 16 mm
Available Options:
TK-94 L LED+, ceramic ball bearings, coupling system Roto Quick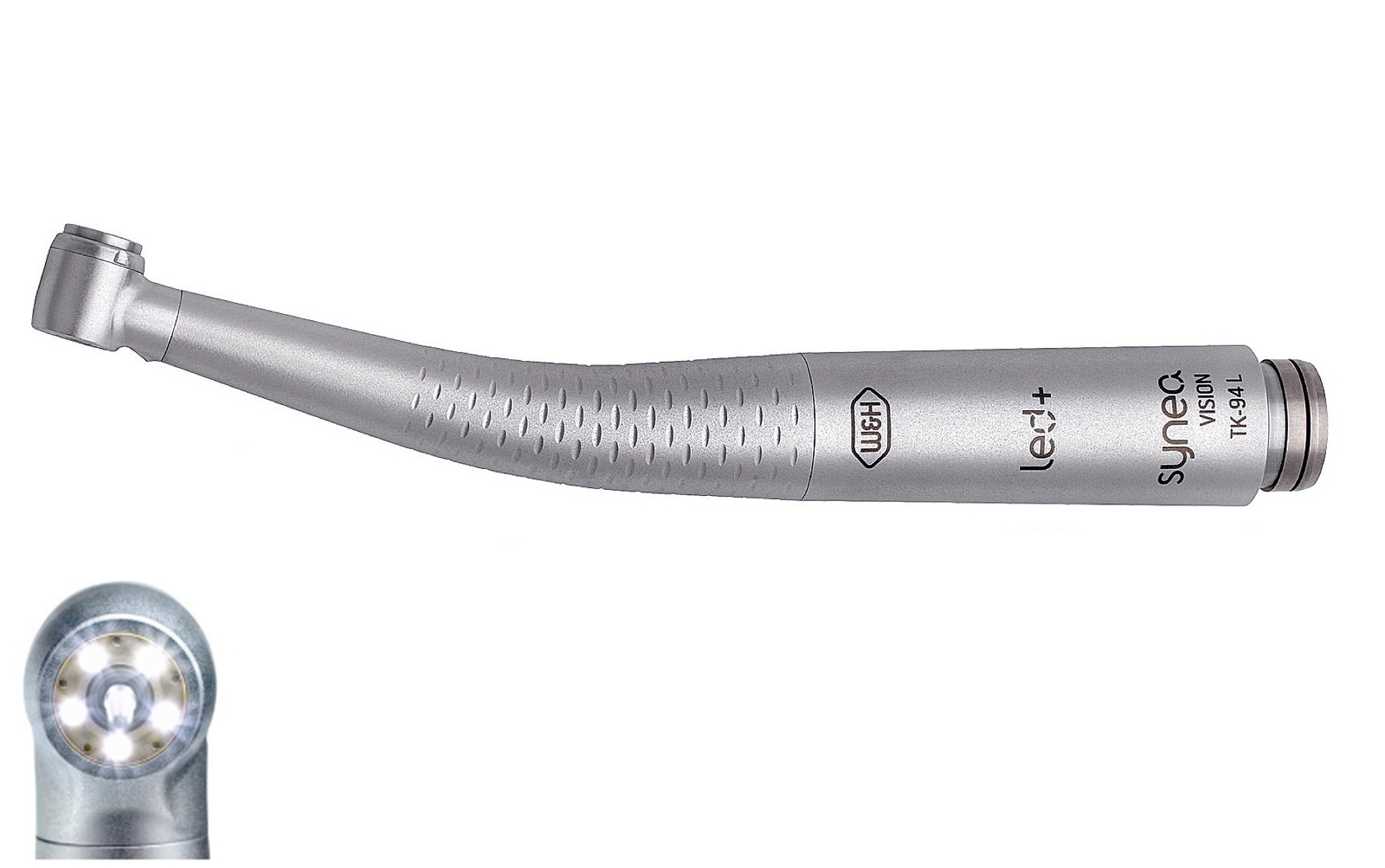 Frequently Asked Questions
Which cargo company do you send the products with?

Your products are sent with the National Postal Service as DAP (customs fees, if any, belong to the buyer)
How long does it take for the product I purchased to be delivered?

Delivery time varies from country to country. It can be delivered between 10 and 40 days.
Can you send my products with fast shipping?

Yes, if you want, you can contact us and request your products with fast shipping.This service is subject to an extra charge.
Can I buy bulk products? Can you make a discount?

If you let us know the product you are interested in and how many you want to buy, we can give you special prices.
Will I have to pay customs duty?

Our cargo shipments are in the form of DAP. These shipments may be subject to customs duty in your country. Please consult a customs official.
Can you send my cargo as DDP (all taxes paid)?

Yes we can send. Please contact us when you want a shipment in this way. These types of shipments are sent with fast shipping and will reach you within 5 to 10 business days.
Can I buy wholesale products?

Yes, you can buy wholesale products at affordable prices. You can contact us for this. Email: info@dentreal.com or Phone: +90 543 456 2614