Root Filling
Bisco
TheraCal LC Light Cure Resin Cavity Liner 4 Syringe Pack
Product SKU : BIS.H33014P
Regular price
Sale price
$165.00
Unit price
per
Sale
Sold out
Product Information
Bisco TheraCal LC Light Cure Resin Cavity Liner 4 Syringe Pack
Bisco TheraCal LC 's precise placement allows its use in all deep cavity preparations. The light-cured set permits immediate placement and condensation of the restorative material. Its proprietary formulation allows for a command set with a light curing unit while maintaining ease of placement due to thixotropic properties. The proprietary hydrophilic resin formulation creates a stable and durable liner.
The liners are thought to protect the living pulp of the tooth from filling materials themselves and also from their potential to allow more heat or cold through than the natural tooth would. liner/bases can be used under both direct and indirect restorations, and offer excellent performance under composite, amalgam, ceramic, and metal, which is why the material lends itself well to nearly every procedure in our practice. They also deliver excellent adhesion without the use of any dental adhesive system.
BENEFITS :-
Calcium release stimulates1* hydroxyapatite and secondary dentin bridge formation2,3
Alkaline pH promotes healing and apatite formation2,4
Moisture tolerant1 and radiopaque – can be placed under restorative materials and cements.
 
The BISCO Institute provides the practicing clinician with education on current techniques and materials. In addition, the Institute provides unrestricted grants for the publication of research and clinical data.
Contents:4 x 1g Syringe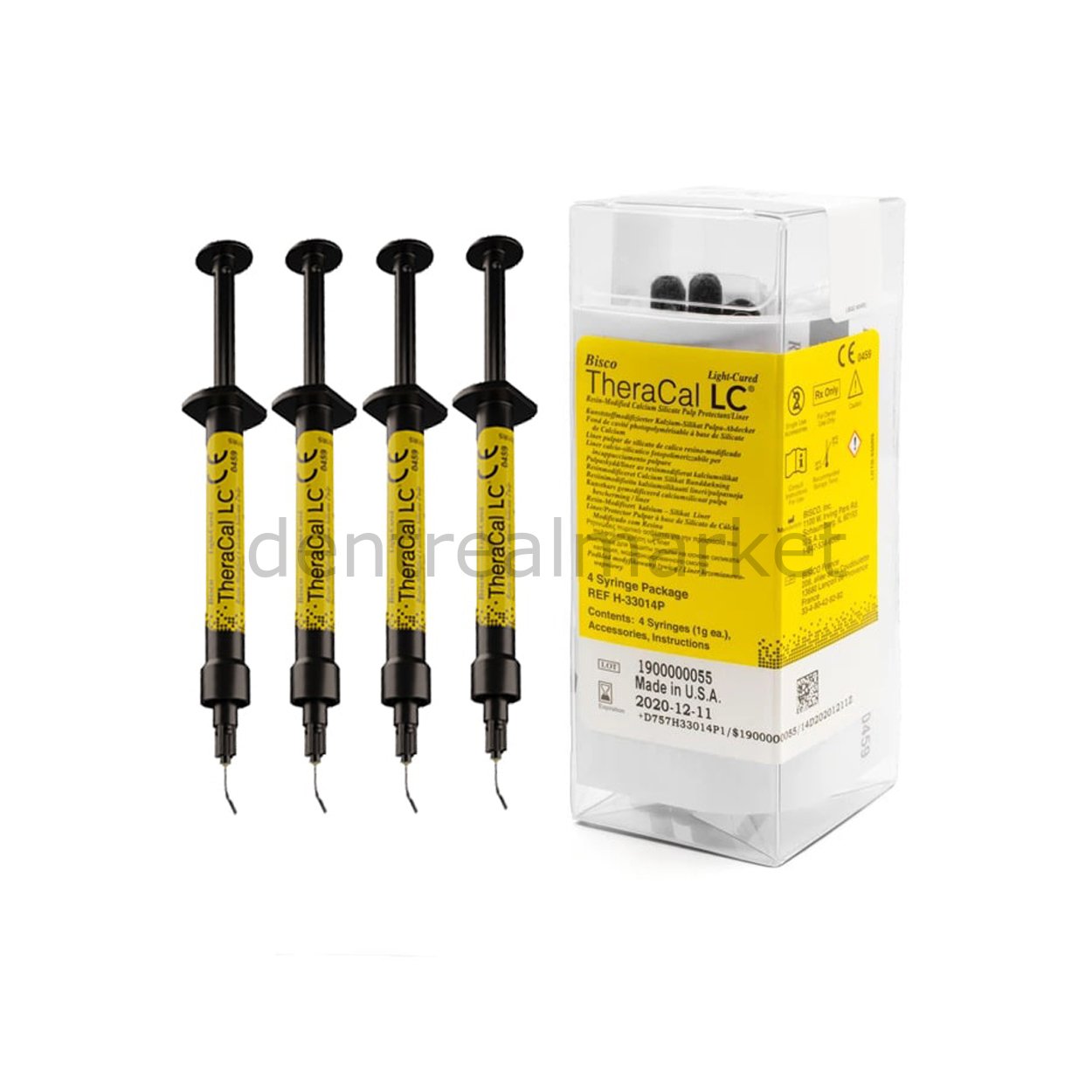 Frequently Asked Questions
Which cargo company do you send the products with?

We send products up to 2 kilos free of charge with the National Cargo service. You can also choose the fast shipping option during payment. International product delivery method DAP
How long does it take for the product I purchased to be delivered?

Delivery time varies from country to country. It can be delivered between 10 and 40 days.
Can you send my products with fast shipping?

Yes, if you want, you can contact us and request your products with fast shipping.This service is subject to an extra charge.
Can I buy bulk products? Can you make a discount?

If you let us know the product you are interested in and how many you want to buy, we can give you special prices.
Will I have to pay customs duty?

Our cargo shipments are in the form of DAP. These shipments may be subject to customs duty in your country. As the buyer, you are responsible for any customs duties that may occur at the customs in your country. If your product is taxed by customs, please follow your country's customs procedures.
Can you send my cargo as DDP (all taxes paid)?

Yes we can send. Please contact us when you want a shipment in this way. These types of shipments are sent with fast shipping and will reach you within 5 to 10 business days.
Can I buy wholesale products?

Yes, you can buy wholesale products at affordable prices. You can contact us for this. Email: info@dentreal.com or Phone: +90 543 456 2614
Dental Outlet
Vendor:

Regular price

$90.00

Sale price

$60.00

Unit price

per

Vendor:

Regular price

$50.00

Sale price

$30.00

Unit price

per

Vendor:

Regular price

$90.00

Sale price

$60.00

Unit price

per