Surgical Handpiece
W&H Dental
Surgical Saw Handpiece S-8 R
Product SKU : WH.10100801
Regular price
Sale price
$1,350.00
Unit price
per
Sale
Sold out
Share
Product Information
Working in all directions
Our saw handpieces S-8 R, S-8 S and S-8 O offer a perfect and long-term solution for osteotomy or bone removal with sagittal, oscillating or reciprocating movement.
No matter what your requirements or those of your patients, W&H can fulfil them.
Your advantages at a glance
Innovative saw-blade shape for outstanding cutting performance
One drive speed for all 3 saw types
Durable and robust due to high-grade
stainless steel
For sagittal, oscillating or reciprocal movement
Range of saw blades for all surgical applications
Low vibration and exceptionally quiet
Dismantlable for thorough cleaning
Reciprocating Motion – Forward / Reverse Cutting Direction
2 Reciprocating Saw Blades
Transmission Ratio 3.25:1
Strokes / angles: 1.8 mm
Frequency (strokes/min.): 12,300
Drive speed: 40,000 min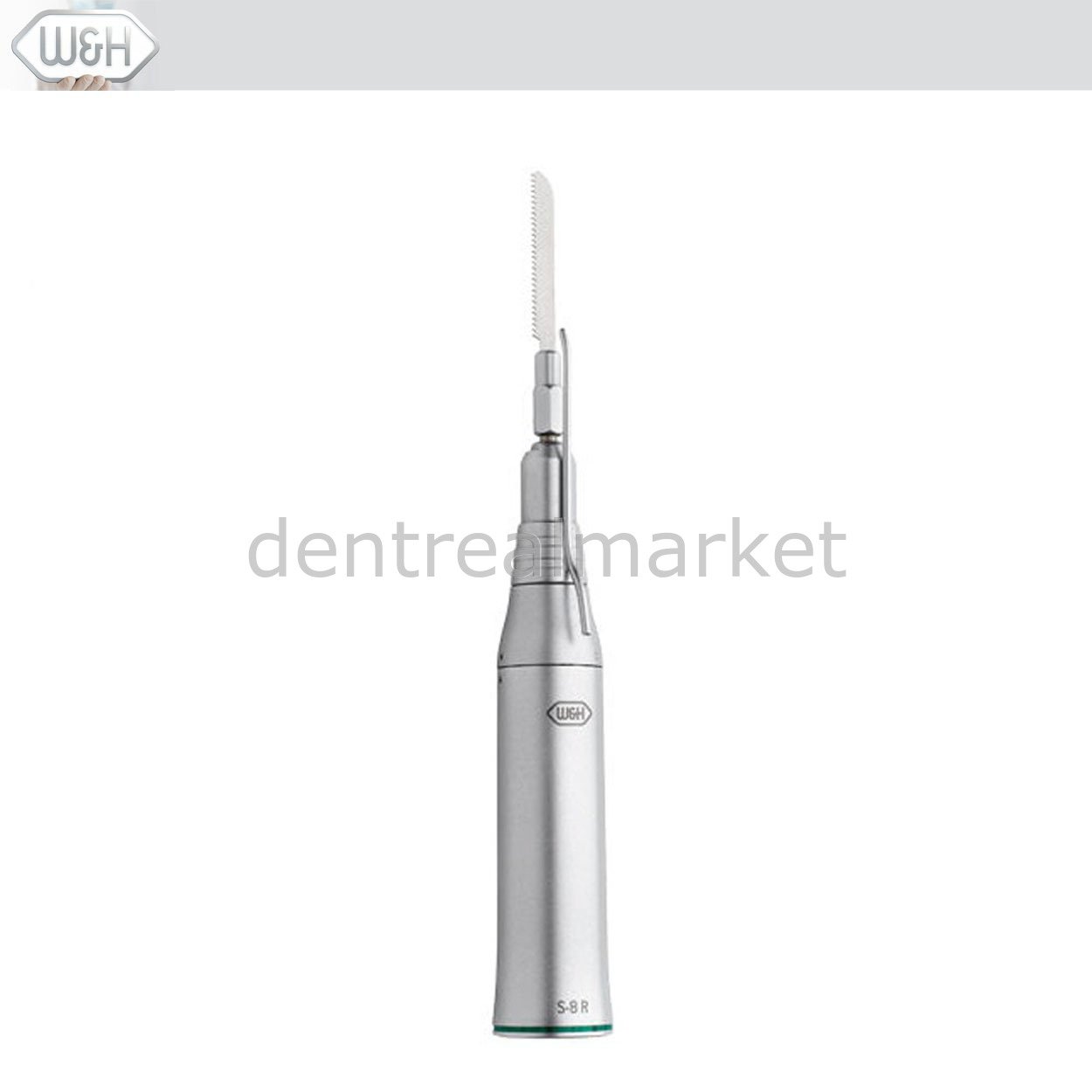 Frequently Asked Questions
Which cargo company do you send the products with?

Your products are sent with the National Postal Service as DAP (customs fees, if any, belong to the buyer)
How long does it take for the product I purchased to be delivered?

Delivery time varies from country to country. It can be delivered between 10 and 40 days.
Can you send my products with fast shipping?

Yes, if you want, you can contact us and request your products with fast shipping.This service is subject to an extra charge.
Can I buy bulk products? Can you make a discount?

If you let us know the product you are interested in and how many you want to buy, we can give you special prices.
Will I have to pay customs duty?

Our cargo shipments are in the form of DAP. These shipments may be subject to customs duty in your country. Please consult a customs official.
Can you send my cargo as DDP (all taxes paid)?
Can I buy wholesale products?

Yes, you can buy wholesale products at affordable prices. You can contact us for this. Email: info@dentreal.com or Phone: +90 543 456 2614