Composite Other
Gc Dental
Gc Dental
Signum Liquid 4ml - Liquid to Model Composite Materials for Direct Restorations
Product SKU : HK.64714198
Regular price
Sale price
$30.00
Unit price
per
Sale
Sold out
Product Information
KULZER SIGNUM COMPOSITE MODELING AND MOISTURIZING AGENT
Modeling Agent is produced for the easy, fast and efficient restoration of all direct resin composite materials. When applied on the composite brush, it facilitates the placement and shaping of the material and provides a perfect morphology and a smooth surface.
It makes the application of all your composite materials easier and faster by using a brush moistened with Modeling Agent. It removes the stickiness of the materials and allows them to be easily placed and shaped using the brush.
Applying the finish using a brush soaked in Modeling Agent allows it to be effectively smoothed and achieved a beautiful finish. This simplifies the finishing procedure and saves valuable time!
The Modeling Agent is used in a very small amount to wet the modeling brush. Although it is slightly yellowish during application, it becomes completely transparent after light-curing and guarantees the best aesthetic result as it contains no fillers!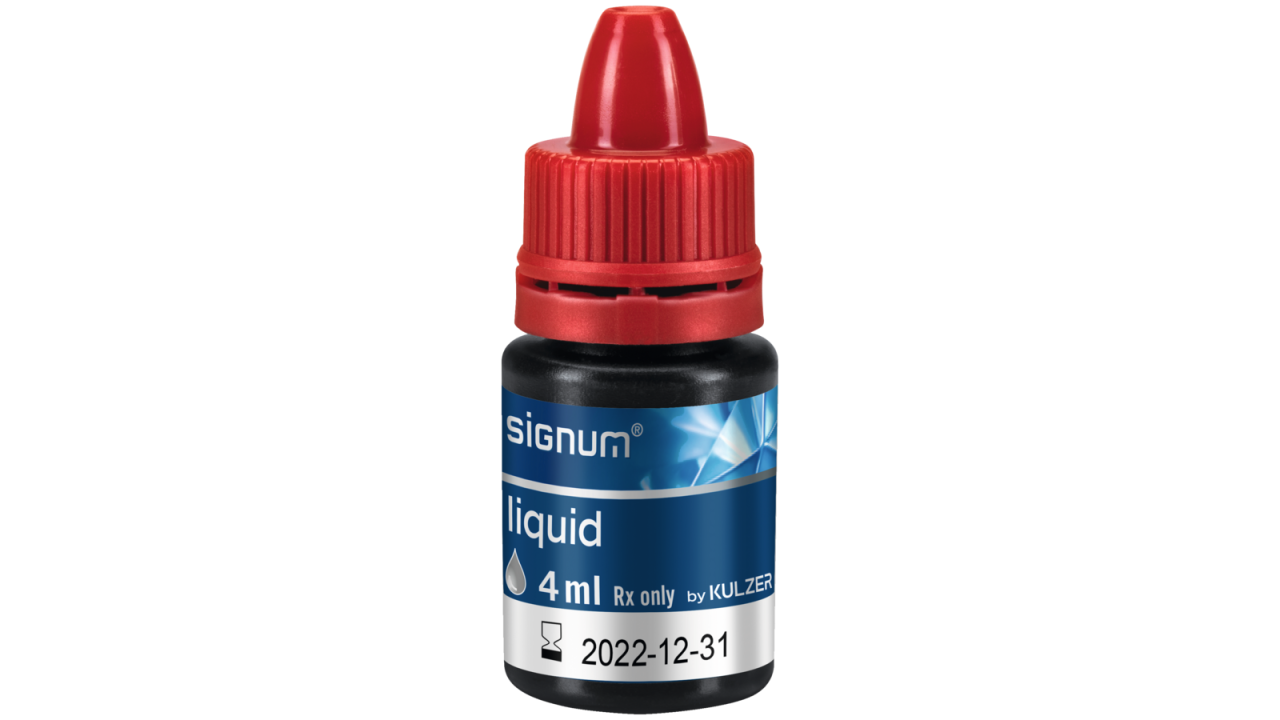 Frequently Asked Questions
Which cargo company do you send the products with?

We send products up to 2 kilos free of charge with the National Cargo service. You can also choose the fast shipping option during payment. International product delivery method DAP
How long does it take for the product I purchased to be delivered?

Delivery time varies from country to country. It can be delivered between 10 and 40 days.
Can you send my products with fast shipping?

Yes, if you want, you can contact us and request your products with fast shipping.This service is subject to an extra charge.
Can I buy bulk products? Can you make a discount?

If you let us know the product you are interested in and how many you want to buy, we can give you special prices.
Will I have to pay customs duty?

Our cargo shipments are in the form of DAP. These shipments may be subject to customs duty in your country. As the buyer, you are responsible for any customs duties that may occur at the customs in your country. If your product is taxed by customs, please follow your country's customs procedures.
Can you send my cargo as DDP (all taxes paid)?

Yes we can send. Please contact us when you want a shipment in this way. These types of shipments are sent with fast shipping and will reach you within 5 to 10 business days.
Can I buy wholesale products?

Yes, you can buy wholesale products at affordable prices. You can contact us for this. Email: info@dentreal.com or Phone: +90 543 456 2614