Niti Rotary File
FKG Dental
R-Motion Reciprocating Glider
Product SKU : S1.7B0.00.0GN.FK
Regular price
$0.00
Sale price
$50.00
Unit price
per
Sale
Sold out
Product Information
R-Motion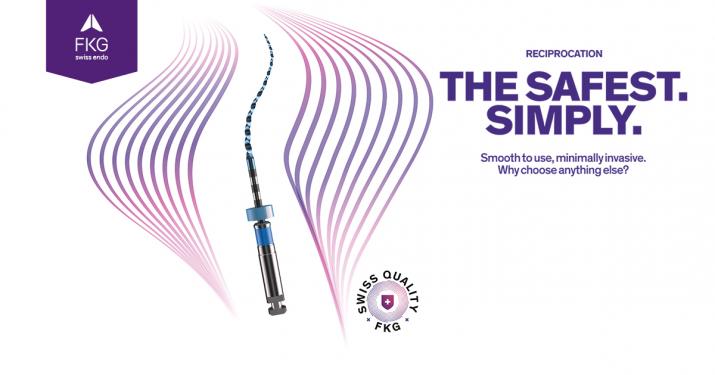 WHY CHOOSE ANYTHING ELSE ?
The latest generation of reciprocating files R-Motion® is safer than the main competitors due to FKG swiss quality standards.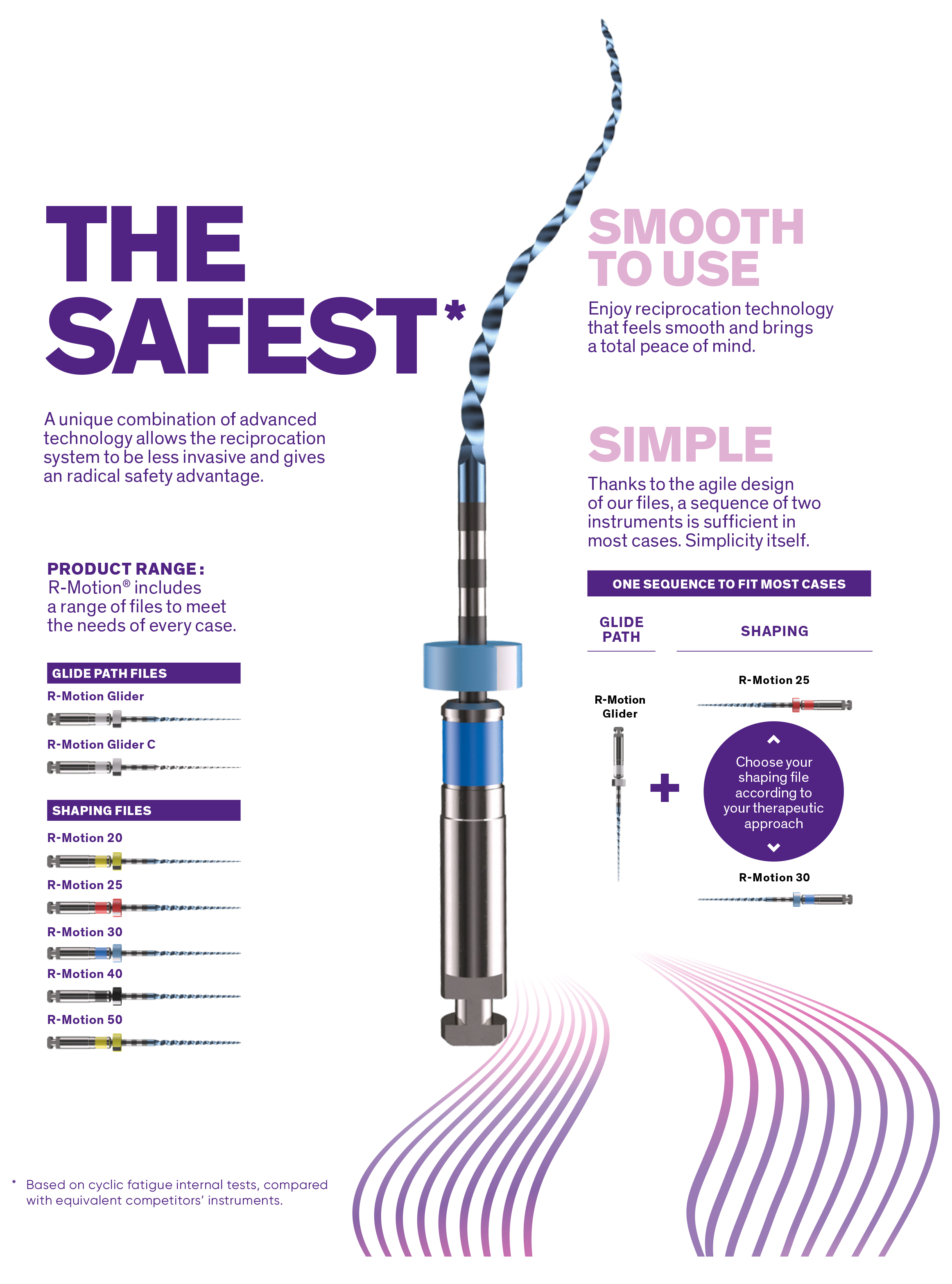 GREATER RESISTANCE TO CYCLIC FATIGUE
R-Motion® instruments have a high resistance to cyclic fatigue through our proprietary heat treatment. Higher cyclic fatigue resistance is known to reduce the risk of instrument fracture, hence improving patient safety.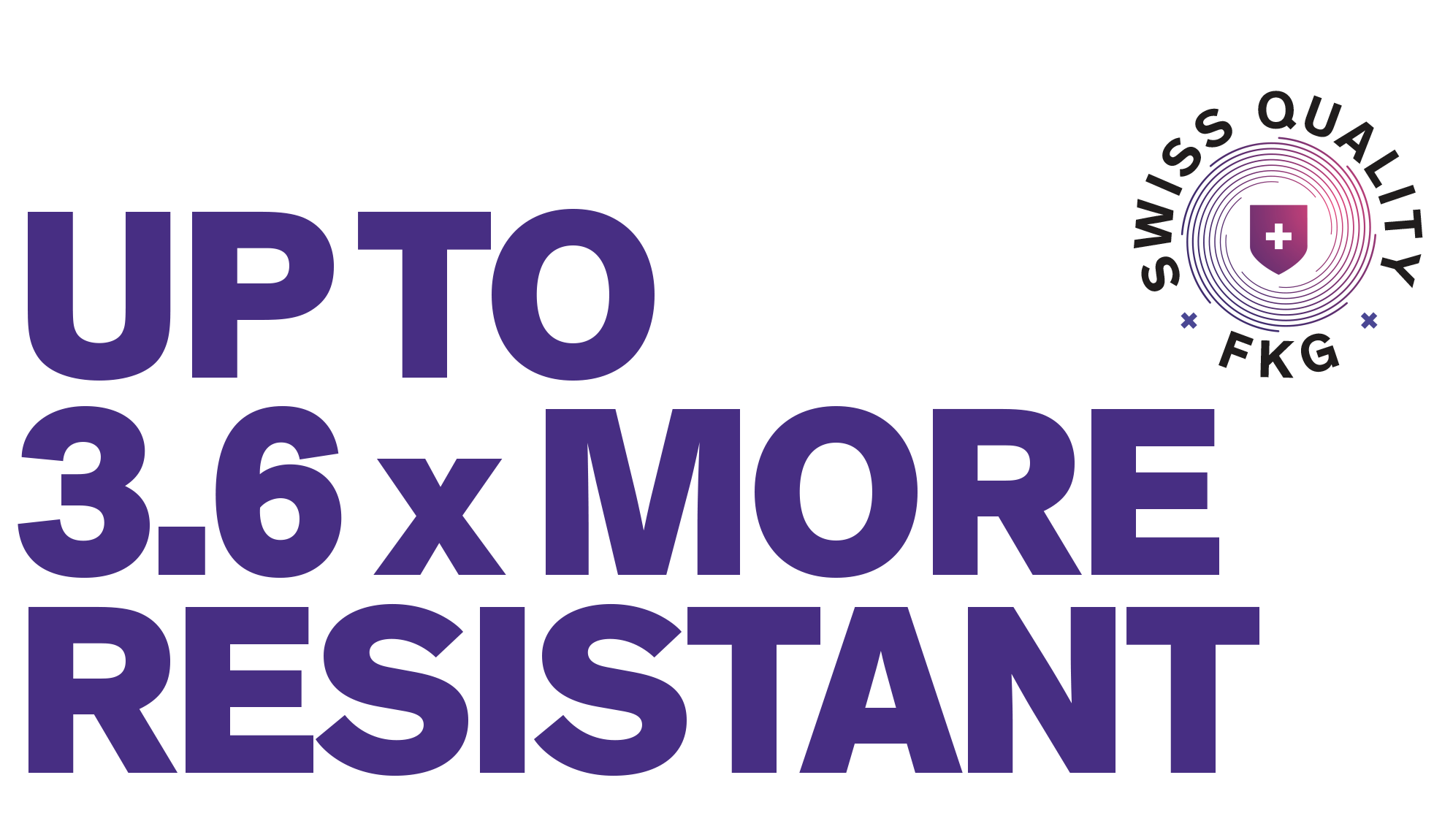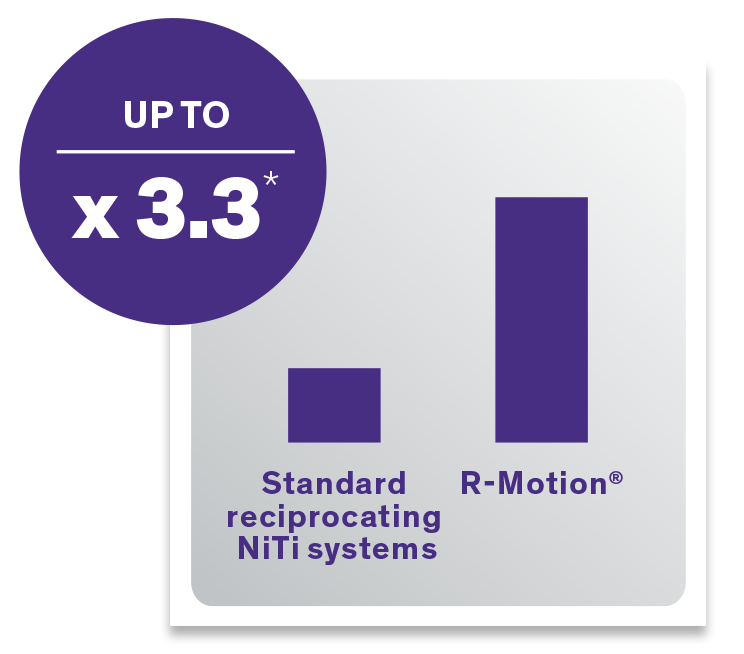 HIGHER FLEXIBILITY
Thanks to an exclusive heat treatment process, recognisable by the blue colour of the instrument, R-Motion® offers improved flexibility enabling clinicians to treat a wide range of canal anatomies.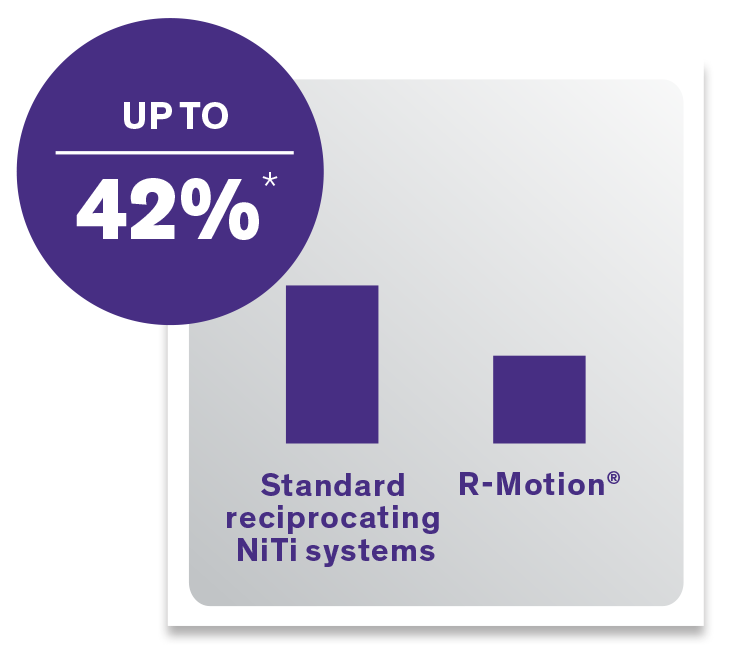 LOWER SCREWING EFFECT
R-Motion® is designed to reduce the screwing effect, allowing the clinician to have a better control of the progression in the canal.
* Based on internal laboratory results compared with equivalent competitors' instruments.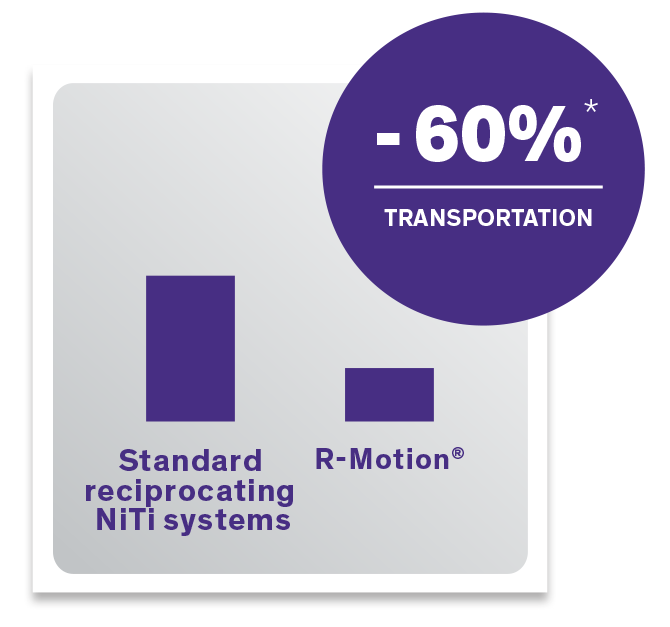 BETTER RESPECT OF THE CANAL ANATOMY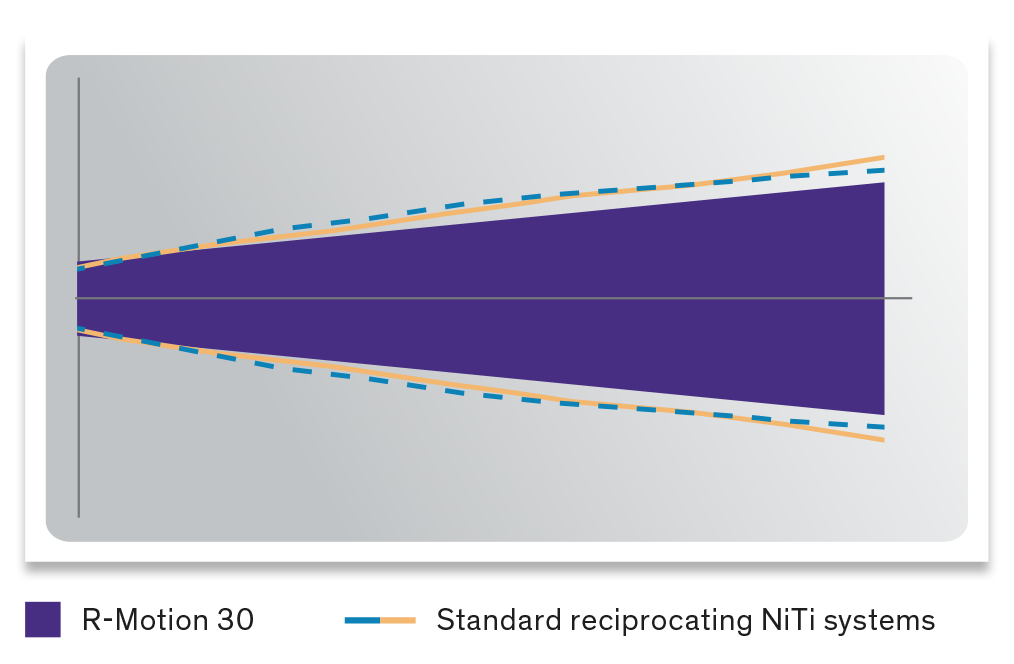 R-Motion®'s increased flexibility and design allows for better centring ability and respect of the canal anatomy. The thinner core sizes of R-Motion® instruments are less invasive than equivalent competitors' files, diminishing the risk of excessive dentine removal and minimizing the impact on noninfected areas.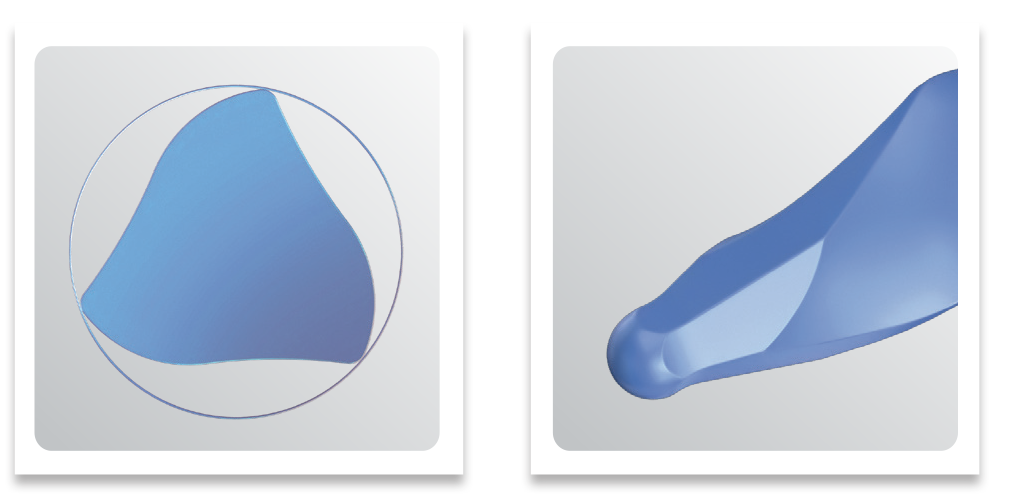 IMPROVED CUTTING EFFICIENCY
The rounded triangular cross-section with sharp cutting edges and a new, optimised file tip**, provide the perfect combination for high cutting efficiency down to the apex, while preserving dentine.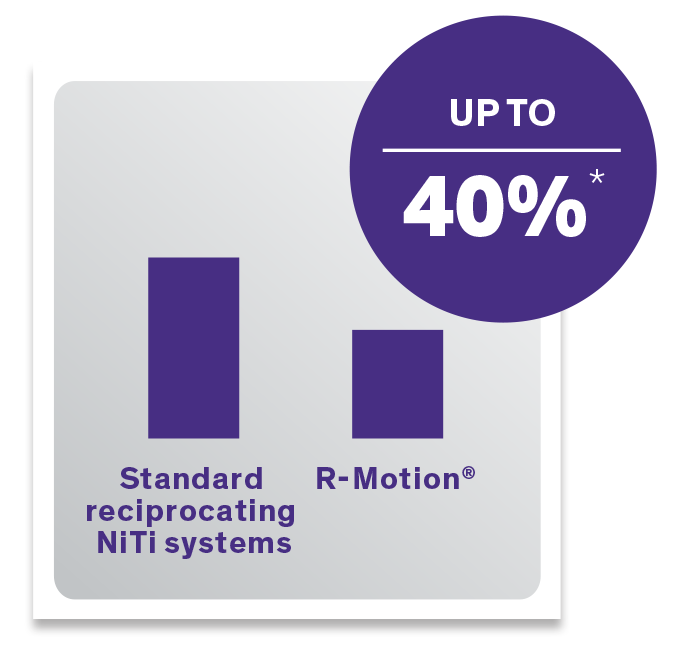 LOWER STRESS ON DENTINE
The exclusive R-Motion® design and thinner core size significantly reduce the stress on dentine during root canal treatment.
* Based on internal laboratory results compared with equivalent competitors' instruments.
** Patent pending.
PRODUCT REFERENCES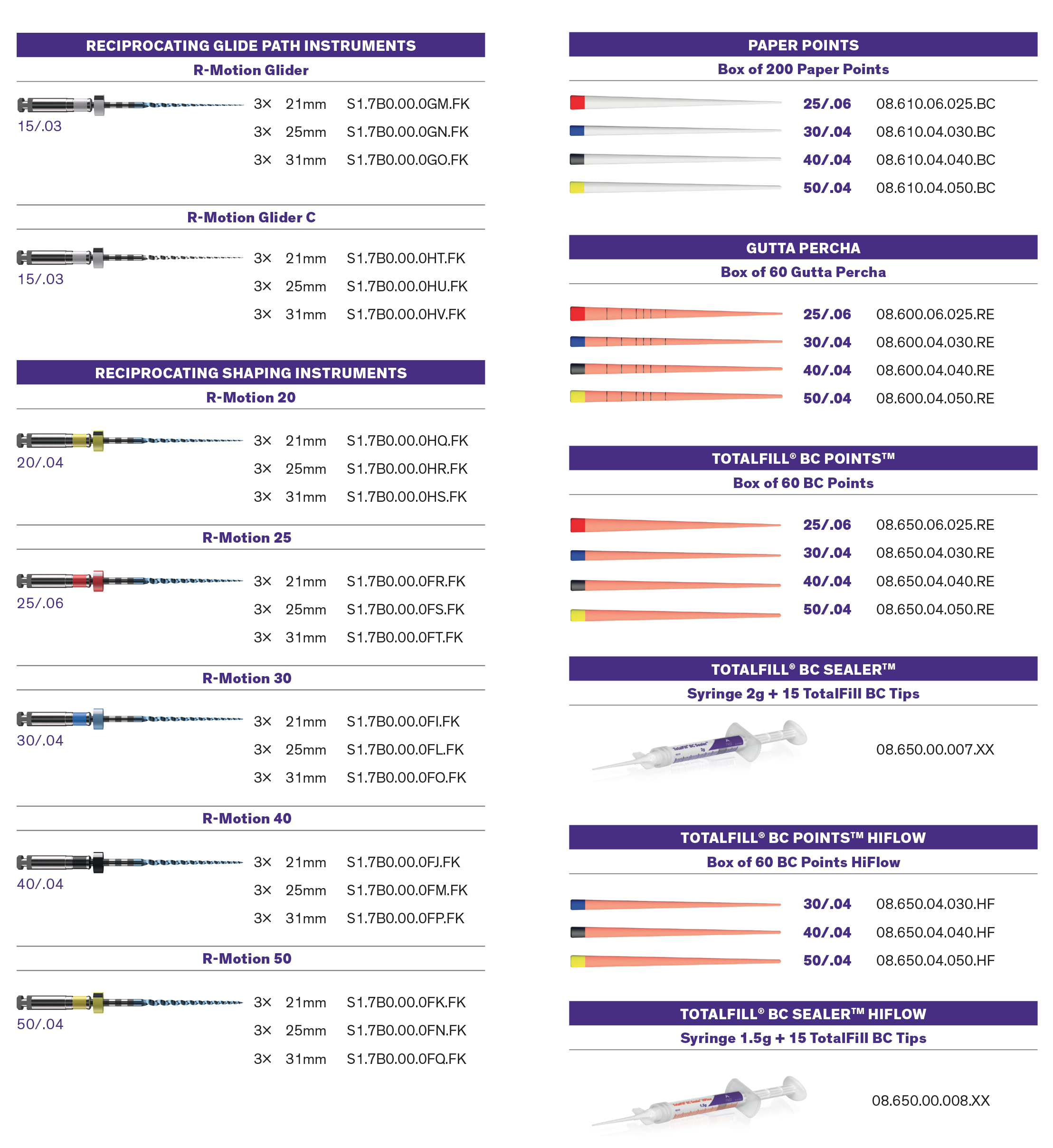 Frequently Asked Questions
Which cargo company do you send the products with?

We send products up to 2 kilos free of charge with the National Cargo service. You can also choose the fast shipping option during payment. International product delivery method DAP
How long does it take for the product I purchased to be delivered?

Delivery time varies from country to country. It can be delivered between 10 and 40 days.
Can you send my products with fast shipping?

Yes, if you want, you can contact us and request your products with fast shipping.This service is subject to an extra charge.
Can I buy bulk products? Can you make a discount?

If you let us know the product you are interested in and how many you want to buy, we can give you special prices.
Will I have to pay customs duty?

Our cargo shipments are in the form of DAP. These shipments may be subject to customs duty in your country. As the buyer, you are responsible for any customs duties that may occur at the customs in your country. If your product is taxed by customs, please follow your country's customs procedures.
Can you send my cargo as DDP (all taxes paid)?

Yes we can send. Please contact us when you want a shipment in this way. These types of shipments are sent with fast shipping and will reach you within 5 to 10 business days.
Can I buy wholesale products?

Yes, you can buy wholesale products at affordable prices. You can contact us for this. Email: info@dentreal.com or Phone: +90 543 456 2614
Dental Outlet
Vendor:

Regular price

$90.00

Sale price

$60.00

Unit price

per

Vendor:

Regular price

$50.00

Sale price

$30.00

Unit price

per

Vendor:

Regular price

$90.00

Sale price

$60.00

Unit price

per