Surgical Loupe
Dentreal
Dental Macro Telephone Lens - 75 mm
Product SKU : DRM.MD1011
Regular price
Sale price
$140.00
Unit price
per
Sale
Sold out
Product Information
Dental Macro Telephone Lens - 75 mm
75mm Macro Phone Lens
75mm Diameter Thread lens enables you to shoot photos at a distance of 1.57-2.95in from your object. More convenient and powerful to take clear and gorgeous pictures.
Multi-layer lens coating allows the lens to restore the clarity of the phone, the high quality of lens provides a refined shooting effect close to the DSLR level.
The universal clip is of metal quality, and there is a screw that can tighten the clip, no need to worry about falling off, super easy and convenient.
The lens is suitable for more than 90% of smartphones on the market, a perfect choice of gift.
 Lens weight is only 48g, and there is a professional carrying case for it, ideal for outdoor activity or travel.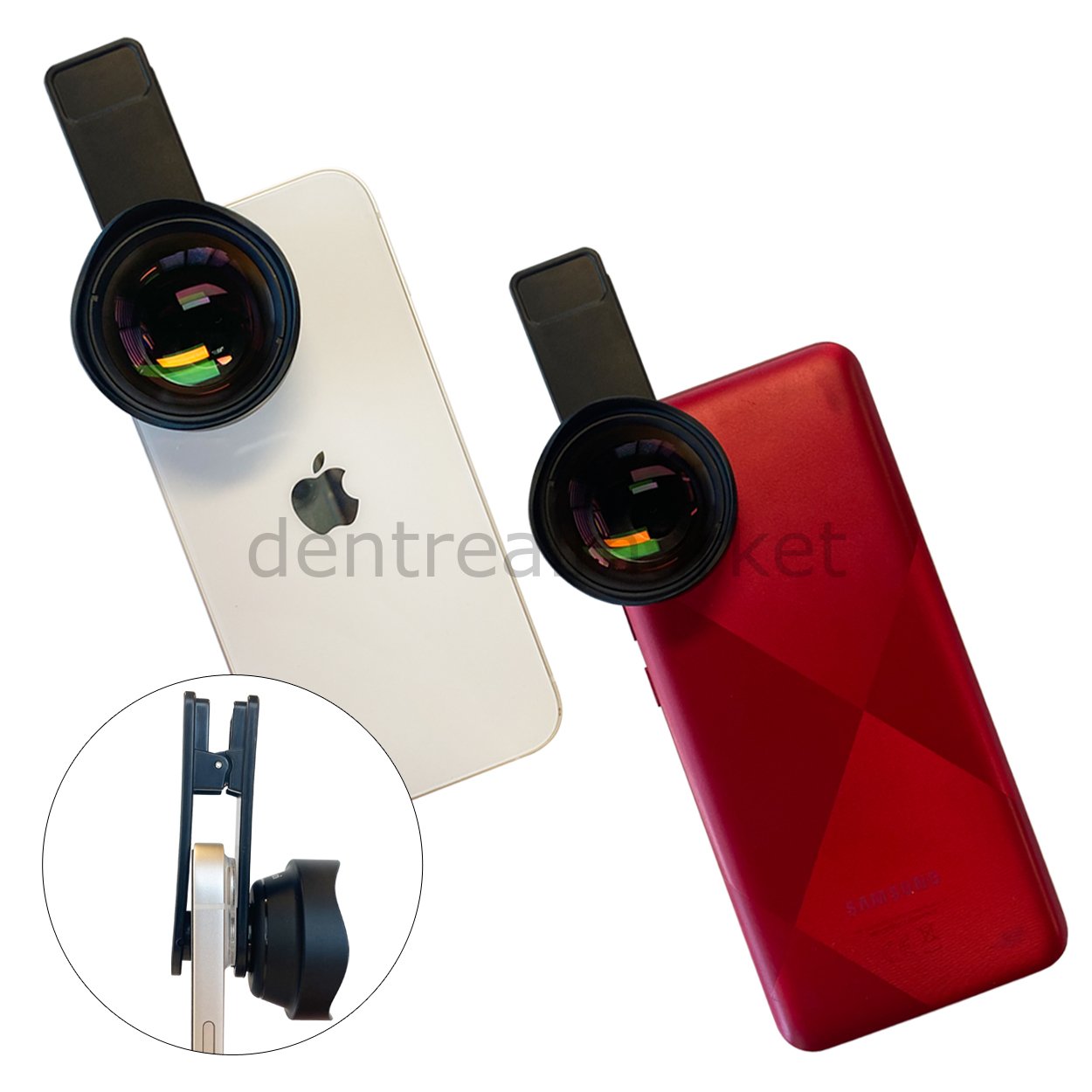 Frequently Asked Questions
Which cargo company do you send the products with?

Your products are sent with the National Postal Service as DAP (customs fees, if any, belong to the buyer)
How long does it take for the product I purchased to be delivered?

Delivery time varies from country to country. It can be delivered between 10 and 40 days.
Can you send my products with fast shipping?

Yes, if you want, you can contact us and request your products with fast shipping.This service is subject to an extra charge.
Can I buy bulk products? Can you make a discount?

If you let us know the product you are interested in and how many you want to buy, we can give you special prices.
Will I have to pay customs duty?

Our cargo shipments are in the form of DAP. These shipments may be subject to customs duty in your country. Please consult a customs official.
Can you send my cargo as DDP (all taxes paid)?

Yes we can send. Please contact us when you want a shipment in this way. These types of shipments are sent with fast shipping and will reach you within 5 to 10 business days.
Can I buy wholesale products?

Yes, you can buy wholesale products at affordable prices. You can contact us for this. Email: info@dentreal.com or Phone: +90 543 456 2614