Endodontic Motor
Woodpecker
Black Ai Motor Endo Motor and Apex Finder - Black Edition
Product SKU : WPR.AIMOTORB
Regular price
Sale price
$1,200.00
Unit price
per
Sale
Sold out
Product Information
Ai Motor - For endodontist and dentists who wish to do advanced endo with built in T-Mode by Dr. Yoshi Terauchi
Key features: T-mode for bypassing ledges.
Can use all files with this motor.
This brushless endo motor with apex locator - Redesigned for experts with built in T-Mode and up to 2500RPM speed for retreatment and advanced endo.
Why T-mode? Offers safe ledge bypassing
• Use watch winding motion; 90 degree clockwise and 90 degree counterclockwise up to the ledge.
• Use a pre-curved file
• Small up and down amplitudes of motion for the file to climb up the ledge
• Once file has bypassed the ledge, press the bottom again (without withdrawing the file).
•This then changes to a rotational mode and can quickly smooth the ledge without withdrawing the file.
• The speed and torque can be adjusted within the range of 100-2500RPM and 0.4Ncm - 5.0Ncm
 Also now with contra-angle handpiece for vertical motion.
The red and black editions have the same features and an additional contra-angle head with vertical can be purchased to ensure the ledges can be bypassed freely and safely without the need for manula insertion and withdrawal. 
https://www.youtube.com/watch?v=XXoKLwddBHI
Customised reciprocating angle
• The Ai Endo motor has adjustable rotation angle in reciprocating mode.
This is very useful when trying to negotiate challenging anatomy or bypassing separated instruments.
• 20º - 340º adjustment range.
• 10º adjustment intervals.
Mini contra-angle
• Easier preparation for posterior teeth or when access is challenging.
Also consider control memory files which can be prebend to make access into the canals easier.
• 8.0mm diameter. 
• 9.7mm height.
• 360º rotatable contra-angle, very useful function when using the apex locator.
Integrated apex locator mode delivers safety protection
• Auto start/stop at root canal orifice.
• Auto slowdown at narrow apex.
• Auto reverse/stop at apical stop.
• Integrated apex locator mode. 
High performance brushless motor
• ~10x the service life of the brush motor
• Stable cutting can still be ensured at the narrow or curved apex.
• Reduce the risk of instrument separation and improve preparation efficiency.
Technical Specifications
Speed: 100-2500RPM
Torque: 0.4-5.0Ncm
Charging mode: Wireless charging
Battery Capacity: 2000mAh 
The Ai Endo motor is a cordless endo motor and has root canal measurement capability. It can be used as an endo motor for preparation and enlargement of root canals, or device for measuring canal length.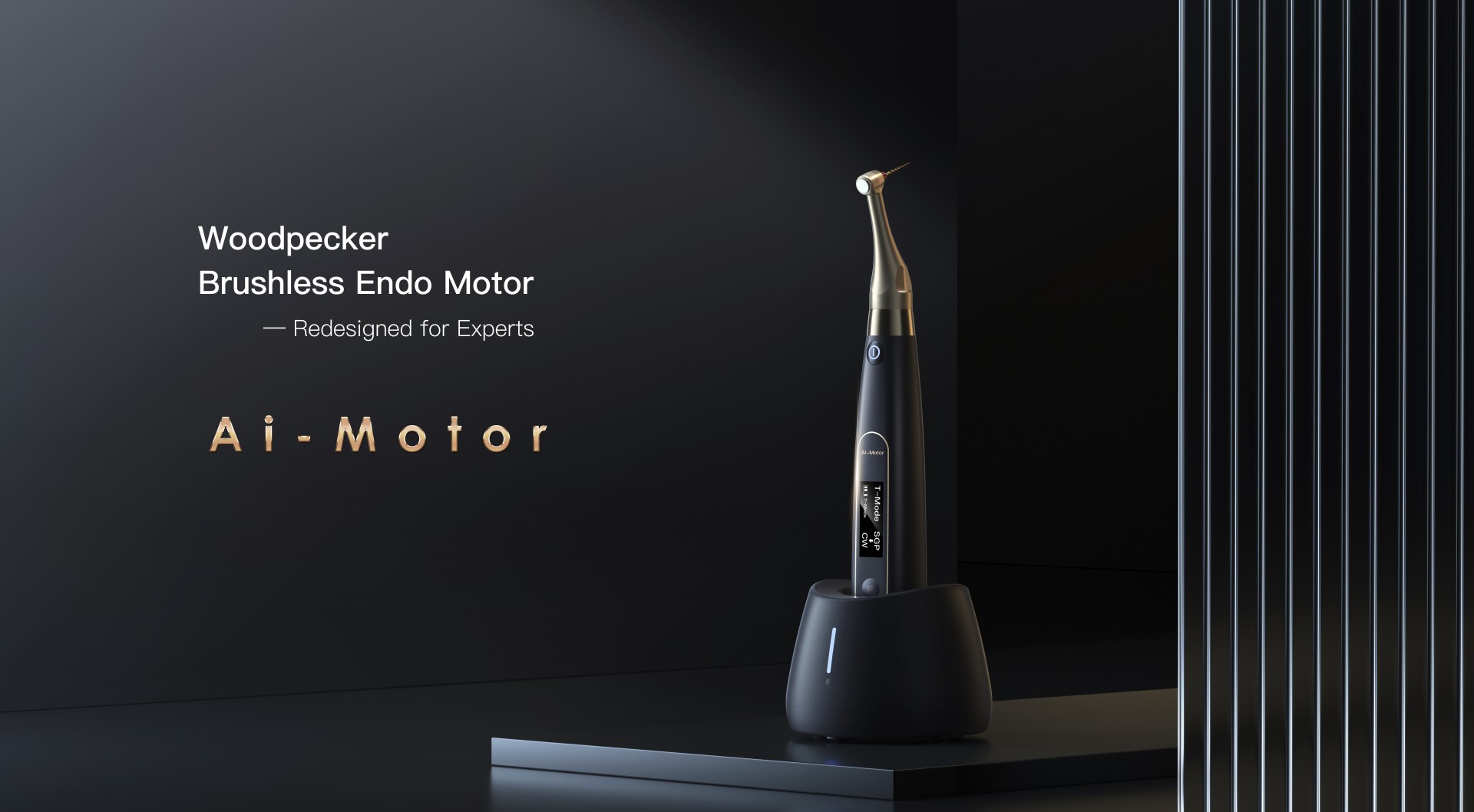 Frequently Asked Questions
Which cargo company do you send the products with?

We send products up to 2 kilos free of charge with the National Cargo service. You can also choose the fast shipping option during payment. International product delivery method DAP
How long does it take for the product I purchased to be delivered?

Delivery time varies from country to country. It can be delivered between 10 and 40 days.
Can you send my products with fast shipping?

Yes, if you want, you can contact us and request your products with fast shipping.This service is subject to an extra charge.
Can I buy bulk products? Can you make a discount?

If you let us know the product you are interested in and how many you want to buy, we can give you special prices.
Will I have to pay customs duty?

Our cargo shipments are in the form of DAP. These shipments may be subject to customs duty in your country. As the buyer, you are responsible for any customs duties that may occur at the customs in your country. If your product is taxed by customs, please follow your country's customs procedures.
Can you send my cargo as DDP (all taxes paid)?

Yes we can send. Please contact us when you want a shipment in this way. These types of shipments are sent with fast shipping and will reach you within 5 to 10 business days.
Can I buy wholesale products?

Yes, you can buy wholesale products at affordable prices. You can contact us for this. Email: info@dentreal.com or Phone: +90 543 456 2614