Adult Forceps
Home page
Otto Leibinger
Adult Tooth Extraction Forceps Kit - English Pattern
Product SKU : OT.600SET
Regular price
Sale price
$350.00
Unit price
per
Sale
Sold out
Share
Product Information
Otto Leibinger - Adult Forceps Kit - Stainless Steel Dental Forceps Adult Kit - Adult Tooth Extraction Forceps Kit
Otto Leibinger GmbH was established in 1978. Its founder and name-sake comes from a family with a long tradition in instrument manufacture.
Our location in Mühlheim near Tuttlingen provides the best conditions for manufacturing high-quality dental hand instruments as the world's centre for medical technology. In collaborating with us, customers greatly appreciate our flexibility and service strengths. With direct, personal care and a solution-oriented way of thinking and treating, we set the course for a long-term, cooperative partnership.
Our extensive array of products ranges from dental hand instruments currently in use, such as instruments for fillings and periodontal treatment, through to instruments for dental surgery and dental technology laboratories. We offer everything from one source.
All products, the ones manufactured by ourselves as well as the ones coming from selected suppliers are subject of our consequent and very strict quality control also ensured by reliable tests. This is how we guarantee for the consistent high quality of every single instrument supplied by OTTO LEIBINGER.

600/67A - for upper wisdom teeth, wide beaks
600/51A - for upper front roots, narrow beaks
600/18 - for upper molars, left side
600/17 - for upper molars, right side
600/7 - for upper bicuspids
600/79 - for lower wisdom teeth
600/2 - for upper incisors and canines
600/13 - for lower canines and bicuspids
600/22 - for lower molars, either side
600/33 - for lower roots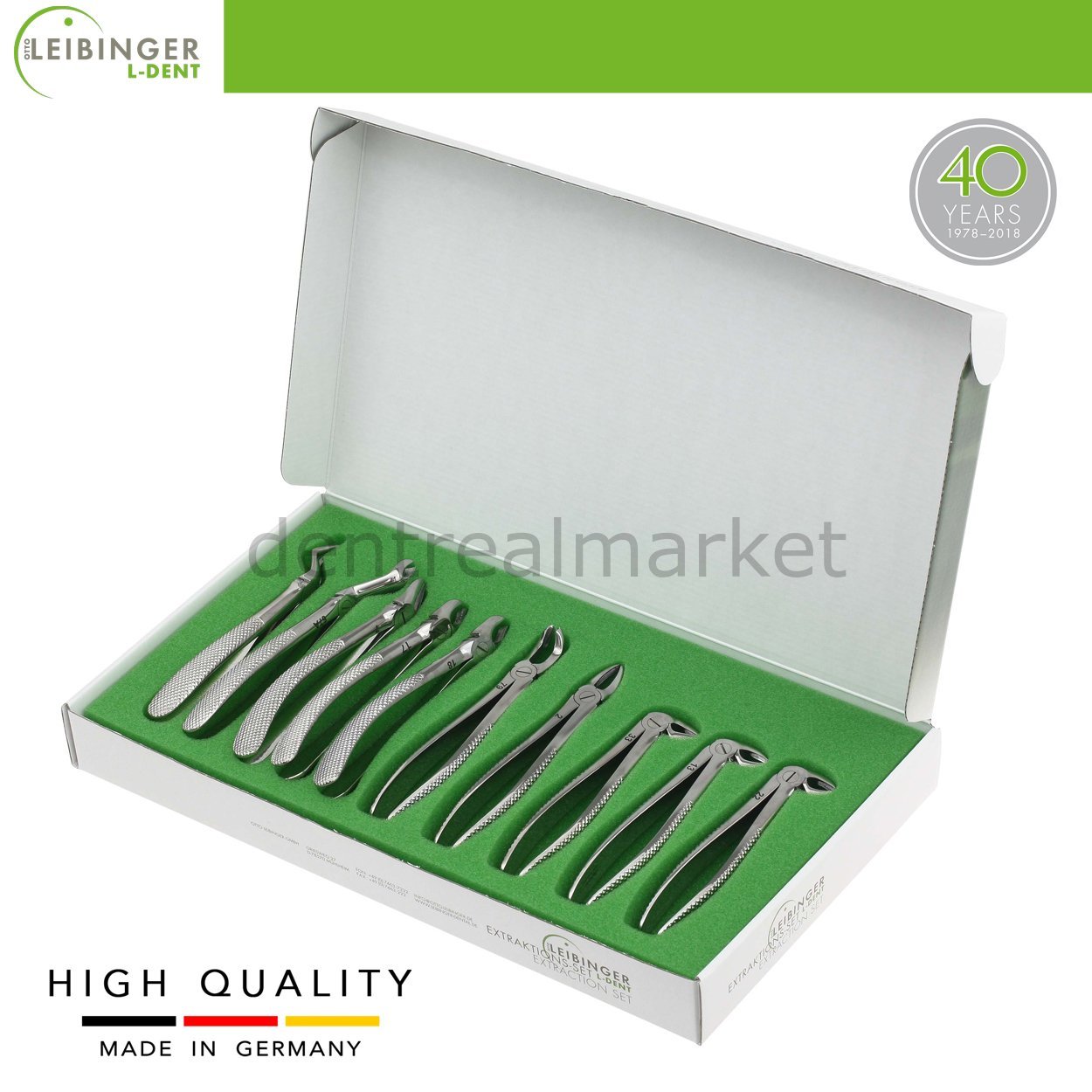 Frequently Asked Questions
Which cargo company do you send the products with?

Your products are sent with the National Postal Service as DAP (customs fees, if any, belong to the buyer)
How long does it take for the product I purchased to be delivered?

Delivery time varies from country to country. It can be delivered between 10 and 40 days.
Can you send my products with fast shipping?

Yes, if you want, you can contact us and request your products with fast shipping.This service is subject to an extra charge.
Can I buy bulk products? Can you make a discount?

If you let us know the product you are interested in and how many you want to buy, we can give you special prices.
Will I have to pay customs duty?

Our cargo shipments are in the form of DAP. These shipments may be subject to customs duty in your country. Please consult a customs official.
Can you send my cargo as DDP (all taxes paid)?
Can I buy wholesale products?

Yes, you can buy wholesale products at affordable prices. You can contact us for this. Email: info@dentreal.com or Phone: +90 543 456 2614